HAIR EXTENSIONS – MASTER CERTIFICATION 
Learn all the methods in this fast & focused program!
4 classes: March 30, April 6, 13, 20, 2023
4 classes: August 3, 10, 17, 24, 2023
Brief Course Description:
Student will spend 4 days part-time learning four different application techniques for hair extensions
Career Occupation:
Hair Extension Technician/ Hair Extensionist
Admission Requirements: 
18+ Government Identification & Color blindness test
Learning Objectives:
Upon completion of this course the successful student will have reliably demonstrated the ability to:
1. Identify appropriate techniques best suited to the client's hair and lifestyle;
2. Adequately install and remove hair extensions, color match product 
3. Educated on four separate hair installation techniques and post care for durability and client satisfaction.
Delivery Methods:  On site 
Course Duration:  4 day program; 4 hours per day for a total of 16 hours
Teaching methods: 
In class with lecture, videos, hands on demonstration and guided practical. 
Program Organization:
I-tip/ Beaded Method: Day 1 (4 hours)
Sewn-in Wefts Method: Day 2 (4 hours)
Tape-in Method: Day 3 (4 hours)
Fusion Method: Day 4 (4 hours)
$2620.49 CDN
$100 Registration/$999 Tuition/ $1521.49 Deluxe Kit/Mannequin/Supplies, Manual/Certifications +tax
PROGRAM INCLUSIONS
Included in the course cost:
Course Manuals
Extensive Training
4 Certificates Upon Successful Completion
Deluxe Student Kit:  
tape in practice hair
one pack hand tied weft practice hair
one pack machine sewn weft practice hair
two packs fusion practice hair
one pack i_tip Practice hair
one Pack tip practice hair
one stort shear replacement tape
single sided tape
one tapein bond remover
one pack weaving needles
silicone beads (dark)
micro-lock beads (dark)
weaving thread
one quick pick
one classic hair extensions tool,
one deluxe hair extensions tool
one loop tool
one weft adhesive
4pcs Velcro hair grippers
protector discs
rebonds-clear
one keratin bond remover
one fusion melting connector
one fusion cutter
mini clips
hair extension brush
color swatch ring 
Mannequin Options* (see enrollment form for options)
Please email enrolment forms to beauty@interioracdemy.com. If you are going through a funding agency, please notify us, to sending invoicing.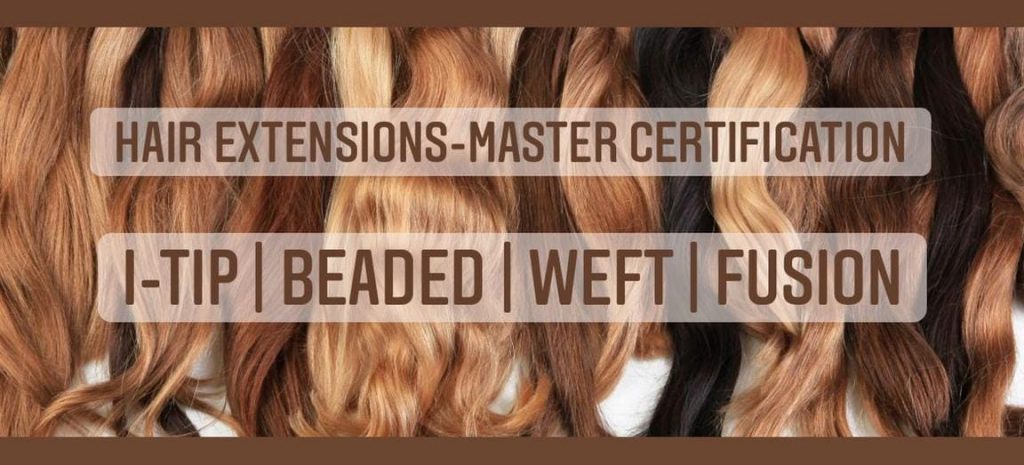 No Prerequisite Required. 
This program of instruction does not require approval under the Private Training Act as it is below the regulated tuition.